Technology is impacting every facet of society and takes many different forms.  This application of technology is leading to different types and combinations of exposures. Ensuring that your organization has comprehensive coverage at a reasonable cost requires expertise in both technology and insurance. We can help.
Our streamlined process  provides you with multiple proposals from the top competitive insurers, along with expertise to help you evaluate your exposures and choose the best combination of comprehensive coverage and price. Click below to start an application.
Why Do You Need Insurance?
Technology businesses and related organizations need insurance to help cover the costs associated with liability claims, property damage and other exposures such as cyber, and trading partners may require insurance. Insurance protection is an important component of successfully operating any organization: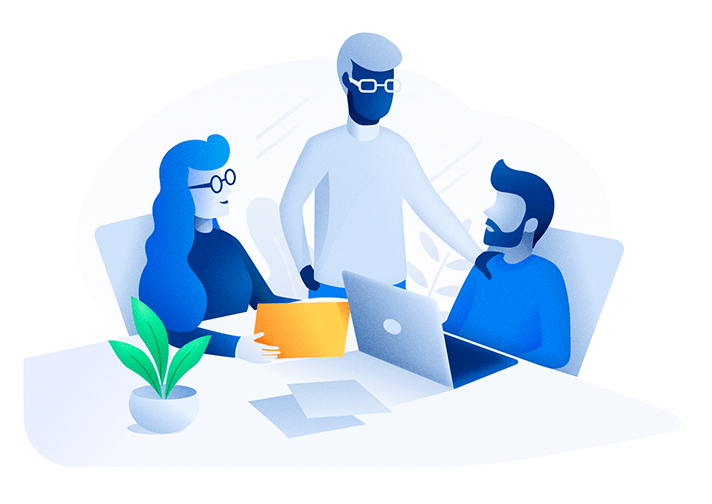 What Coverages Are Recommended?
Developers and users of technology will need Errors and Omissions (E&O) Insurance tailored to their specific services, along with Cyber Insurance. Insurers have created a range of Technology E&O products for various types of organizations, and many insurers have combined Cyber Insurance with Technology E&O policies, which we offer here.
In addition to Specialty Insurance, all organizations should include most or all Standard Insurance coverages to be protected. Working with an insurance advisor who has experience in evaluating unique risks can help you determine which insurance coverages are most appropriate for your organization's unique risk profile.
What Types Of Organizations Need Coverage?
Any organization that is developing technology to sell to others or to deliver technology-based products or services will need Technology E&O Insurance.
Examples of technology organizations with unique or challenging exposures include:
A SaaS company realizes that their Technology E&O Insurance excludes cyber claims and claims related to work performed prior to the effective date of the policy.
A SaaS company with a management platform for financial services purchased a renewal policy from their local insurance agent.  To assess fair pricing, the company solicited additional quotes through eSpecialty.  After review of the renewal policy, it was revealed that the Cyber Insurance section was blank, meaning no coverage provided!  Even worse, the retroactive date on the policy was inception (the effective date), meaning that the renewal coverage did not cover claims from work performed prior to the inception of the renewed policy, even though the SaaS company had years of prior Technology E&O Insurance!
The policy was replaced with a comprehensive combination Technology E&O & Cyber Insurance policy at 50% lower pricing.
Are There Special Situations I Should Be Aware Of?
The application of technology to various consumer and business needs varies widely, as do the exposures. Tech companies can find themselves in unique situations that create complicated exposures — and the need for very specific types of insurance coverage.
Startups & New Operations
All new organizations will require insurance at some point, but what coverages are needed when? Startups are often technology-driven, fast-moving, and innovative, and insurance coverage requirements can be challenging. Founders need to balance conserving cash with protection, but no founder wants to have a claim with no coverage in place.
As committed capital rises and an organization begins providing services to customers, insurance becomes more important for the organization's protection. Many customers, vendors, investors, and lenders will require insurance such as Directors & Officers (D&O), Error & Omissions (E&O), and Cyber Insurance. And in some industries, regulators also require certain types of insurance, such as Bonds.
Our experts can help you develop a plan for obtaining coverage on a schedule that fits your startup's plan.
Unique Products & Services
Your business may take a different approach from other businesses in your industry and therefore need custom insurance coverage. Our experts and underwriters can assist you with insurance coverage for your unique products or services.
Non-Core Products & Services
It is possible that certain products or services that are new or not a significant part of your business may be important in underwriting your insurance. Make sure that these are clearly and fully disclosed in your application information to ensure that they become part of your coverage.
Buying or Selling a Business
There is a range of factors to consider when buying or selling a business such as a technology company.
A purchase or sale agreement will contain provisions regarding what happens to any outstanding liabilities, and the insurance should follow. The seller is often responsible for ensuring that any outstanding liabilities are covered, and for Errors & Omissions (E&O) Insurance (including Tech E&O) this means tail coverage. Other coverages may also require a tail, such as Directors & Officers (D&O) Insurance. And insurance is available to provide financial protection for the representations and warranties contained in a purchase/sale agreement, called Reps & Warranty (R&W) Insurance.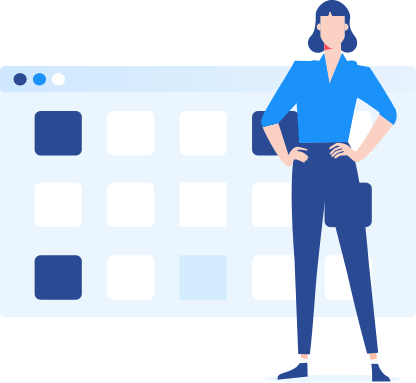 Expertise
Our experience in specialty insurance markets ensures competitive coverage solutions for you

Access
Effective placement of specialty insurance experience and access to specialized underwriters

Reliability
We will find solutions for all your unusual, complex or challenging insurance exposures
Note: Insurance policies are not all the same. Some policies are more comprehensive than others, and some policies provide broader coverage in specific areas. In addition, each insured may have different exposures and coverage needs. We encourage you to read your policy and consult with an insurance expert such as eSpecialty Insurance.