Errors & Omissions (E&O) Insurance is designed to protect professionals and professional organizations from financial losses due to a claim or a lawsuit alleging professional negligence. E&O Insurance, sometimes referred to as Professional Liability Insurance or Malpractice, is a critical coverage for your organization, but not all E&O Insurance policies are the same. We can help.
Our streamlined process provides you with multiple proposals from the top competitive insurers, along with expertise to help you evaluate your exposures and choose the best combination of comprehensive coverage and price. Click below to start an application for E&O insurance.
Professionals are viewed by their clients as experts in their area of practice and are expected to meet client expectations and professional standards. If a client later decides they were harmed by a professional's poor advice or work, or that the work did not meet expectations, the professional can become the target of a claim.  
Some common examples of services that need E&O insurance include: 
Why Do You Need E&O Insurance?
There is always a possibility that a professional's work may fail to meet a client's expectations no matter how careful or diligent they are, resulting in a claim or lawsuit. A professional's exposure to claims varies by many factors, including the type of services provided, and the potential cost can be catastrophic to the professional. In addition to legal costs and any judgment or settlement, a lawsuit can take significant management time to resolve.
What Does E&O Insurance Cover?
E&O Insurance policies typically cover financial losses resulting from negligent acts, errors, or omissions arising out of the provision of professional services. E&O Insurance policies also include coverage for the costs of defense, which can be substantial even if the insured person is found not to be at fault.
Some common sources of claims include:
E&O Insurance applications should be complete and include information on all services and operations conducted to ensure you are fully covered. If there is a secondary part of your business that is different from the rest, or if you have a "side hustle" you expect to be covered, you must make sure you disclose it on your application for coverage.
Most E&O Insurance policies provide coverage only for specifically defined professional services, and the application is used to determine those services. For example, an application for E&O for an accountant would result in coverage for accounting services only – typically no other services would be covered.
What Doesn't E&O Insurance Cover?
Like all insurance policies, E&O Insurance contains exclusions for certain exposures the underwriter does not intend to cover. Some of the most common exclusions relate to exposures that can be insured under a different type of policy, for example, General Liability (GL). Typically, E&O Insurance doesn't cover:
Are There Special Situations I Should Be Aware Of?
Selling a business that carries E&O Insurance typically requires that the seller's E&O Insurance be terminated on the closing date and tail coverage ("Tail") put into place. Tail provides coverage for claims related to events prior to the closing but that are not made until after the closing and is often in place for two to five years. An option for Tail coverage is built into most E&O Insurance policies, but there is an active market for "Standalone Tail" from third-party insurers, often at more attractive terms.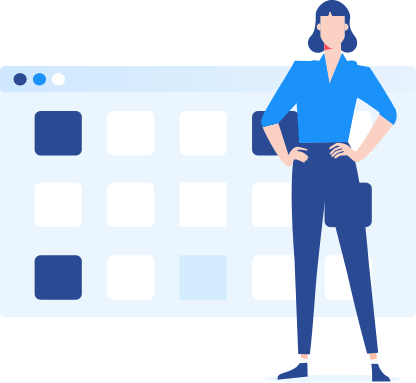 Buying a business that carries E&O Insurance usually involves more complexity than the sale side, although many transactions are handled differently. A buyer will typically require that the seller has tail coverage ("Tail") in place at closing. In addition, the buyer will need to inform their own E&O Insurance underwriter about the new operation and ensure that their coverage is extended to the acquired operations. How this is done can vary depending on the nature of the transaction and the business being covered.
Have a question about your specific situation?
What Does E&O Insurance Cost?
The cost of Specialty Insurance varies widely, and E&O Insurance is no different. The cost of E&O Insurance is specific to each organization and varies depending on many factors. In addition to the services offered, an underwriter will consider an organization's size, location, financial strength, claims history (if any), and other factors to determine its likely exposures.
The underwriter will also factor in the specific terms being contemplated, such as limits, deductibles, and coverage extensions, to determine the cost.
For small employers, E&O Insurance can sometimes cost less than $1,000.
How Do I Get E&O Insurance?
eSpecialty Insurance is your specialty insurance expert. We have developed a streamlined process to provide multiple proposals from a range of competitive insurers, along with expertise to help you evaluate your exposures and choose the best combination of comprehensive coverage and price. We look forward to working with you.
Note: Insurance policies are not all the same. Some policies are more comprehensive than others, and some policies provide broader coverage in specific areas. In addition, each insured may have different exposures and coverage needs. We encourage you to read your policy and consult with an insurance expert such as eSpecialty Insurance.