Standard Insurance Coverages
A comprehensive insurance program is critical to protecting any organization and is made up of a number of standard and specialty insurance coverage types. At eSpecialty Insurance, we are experts in Specialty Insurance for your unusual, complex, and challenging exposures. We also provide standard insurance coverages to meet your insurance needs.
General Liability Insurance
General Liability Insurance (GL) protects your organization from claims of bodily injury, property damage, or personal injury. The typical example of a GL claim is a customer slip & fall on your premises resulting in an injury. The coverage also responds to claims related to the damage of others' property. GL policies may include coverage for liability from the sale of products, depending on the product and its exposures.
General Liability Insurance policies often exclude Errors & Omissions (E&O), Directors & Officers (D&O), and Employment Practices Liability (EPL) related claims, including claims related to professional services, as these are expected to be covered by other insurance policies specifically designed to cover these claims.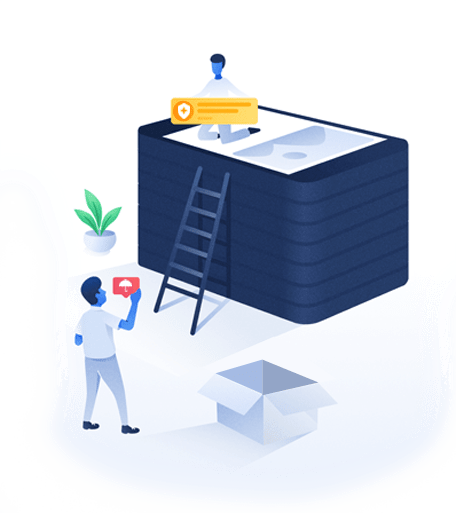 Property Insurance protects your organization's assets such as buildings, inventory, and equipment, whether leased or owned, from fire, vandalism, etc. Some situations (called "perils") are typically not covered under a typical Property policy, such as flood, and some unique or high exposure assets are not covered under a typical property policy. These assets, and flood exposed property, can be covered under special policies designed for those properties or perils.
Business Owners Policy (BOP)
Business Owners Policy (BOP) combines essential business coverages under one policy, typically GL and Property Insurance, on a cost-effective basis. BOPs do not cover professional liability (Errors & Omissions), auto insurance, workers' compensation, or flood and earthquake insurance.
Business Owners Policies (BOPs) may include a small amount of Cyber Insurance, but this coverage is typically NOT robust enough for most organizations and the limits tend to be low. Most organizations are better off buying standalone Cyber Insurance coverage for comprehensive protection.
BOPs work well for organizations that do not have high exposure operations, or that can cover their specialized operations with one or more separate policies. For example, professional organizations typically cover their activities with Errors & Omissions Insurance policies separate from a BOP, so a BOP may work well for their standard coverages.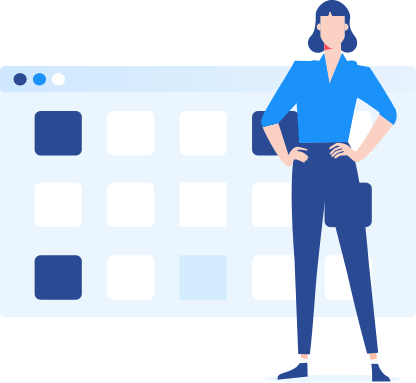 Business Interruption Insurance
Business Interruption Insurance covers your organization for loss of income during periods when you cannot conduct your business as usual due to an unexpected event such as a fire or natural disaster and is typically included in either a BOP or a Property Insurance policy. For some organizations, business interruption protection is as or more important insurance on the value of the property itself.
In many cases, the calculation of what amounts are paid to an organization as a claim can be complicated. Most policies will typically cover the loss of income plus extra expenses incurred as a result of a covered event, and determining exactly what those amounts are can be difficult. Business interruption coverages exclude costs associated with viruses, pandemics, etc.
Most Property Insurance policies will not pay business interruption claims arising from a cyber event because cyber events are typically excluded. However, a comprehensive Cyber Insurance policy will include business interruption claims related to a covered cyber event.
Workers' Compensation Insurance
Workers' Compensation Insurance protects your business from the costs of your employees' job-related injuries, including medical costs and lost wages. Workers' Compensation Insurance is typically required for all businesses with employees, with a few exceptions.
Commercial Auto Insurance
Commercial Auto Insurance is needed for your organization's use of various types of vehicles such as cars and trucks. You may need Commercial Auto Insurance even if you are not in the transportation business.
If your business does not own any vehicles but uses others' vehicles for business purposes, you will probably need hired and non-owned auto insurance (HNOA Insurance). HNOA Insurance provides liability (only) coverage related to business use of non-owned vehicles. It may be part of your GL or BOP policy or obtained in a separate policy.
Umbrella Insurance provides an extra layer of liability coverage to your organization on top of (in excess of) your basic liability coverage. Umbrella Insurance typically sits on top of liability coverages such as General Liability Insurance and Commercial Auto Insurance. Umbrella Insurance does NOT typically sit in excess of Errors & Omissions (E&O), Directors & Officers (D&O), or Employment Practices Liability (EPL) Insurance.
Excess Insurance is similar to Umbrella Insurance in that it is excess of primary insurance, but it is typically limited to one type of insurance such as Errors & Omissions (E&O) or Property Insurance.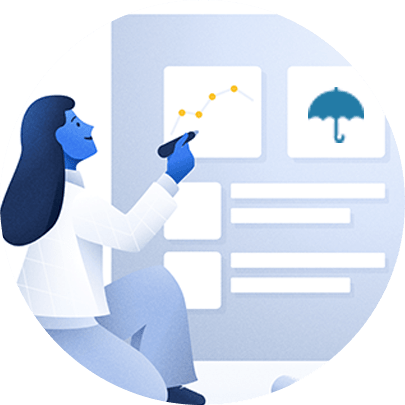 Commercial Crime Insurance (Crime) provides protection to an organization from financial losses related to business-related crimes such as theft by employees, forgery, burglary, and computer fraud.
A Fidelity Bond is similar to Commercial Crime Insurance, but its scope of coverage tends to be more specific. For example, an Investment Advisor may purchase a Fidelity Bond that is specific to its business rather than a Commercial Crime policy.
Some Crime policies include limited coverage for cyber exposures. For example, some Crime policies might include an extension of coverage which responds to loss of money from social engineering fraud. However, a comprehensive Cyber Insurance policy will respond to cyber-related claims more broadly, including social engineering fraud.
Organizations and certain of their employees are fiduciaries for certain types of employee benefits such as 401(k) and pension plans. Fiduciary Liability Insurance protects your organization from liability related to mismanagement and errors from acting as a fiduciary for these benefit plans.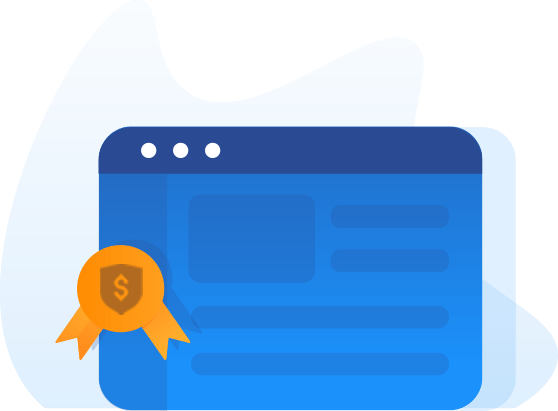 ERISA Bonds, not to be confused with License & Permit Bonds or Contractor Bonds, are a special type of Fidelity Bond required for fiduciaries of retirement plans. ERISA bonds protect a retirement plan from acts of fraud or dishonesty and may be required for businesses that offer retirement plans to their employees. ERISA Bonds are also required for certain retirement plan service providers such as Consultants and Investment Advisors.
Other Insurance Coverages 
There are a variety of other insurance coverages available to organizations to complete your comprehensive insurance program.
Get in touch to discuss other insurance coverages you might want to consider.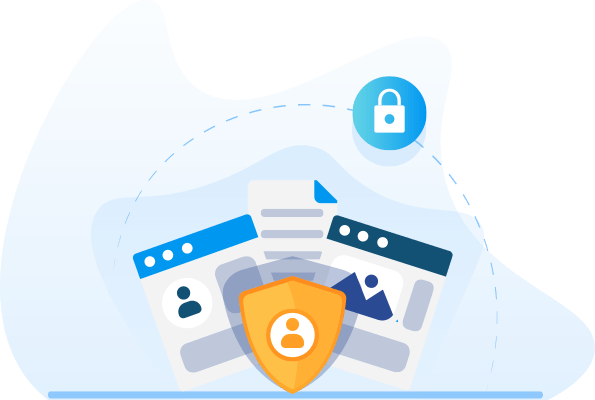 eSpecialty Insurance is your specialty insurance expert. We have developed a streamlined process to provide multiple proposals from a range of competitive insurers, along with expertise to help you evaluate your exposures and choose the best combination of comprehensive coverage and price. We look forward to working with you.
Put our expertise to work as you balance comprehensive specialty insurance coverage and cost. Work with us!
Note: Insurance policies are not all the same. Some policies are more comprehensive than others, and some policies provide broader coverage in specific areas. In addition, each insured may have different exposures and coverage needs. We encourage you to read your policy and consult with a Specialty Insurance expert such as eSpecialty Insurance.