Did you know that trustees serving individually can be held personally liable for breach of fiduciary duties and related defense costs?  With our expertise in both trust management and insurance, we can help!
Our streamlined process  provides you with multiple proposals from the top competitive insurers, along with expertise to help you evaluate your exposures and choose the best combination of comprehensive coverage and price. Click below to start an application.
Why Do You Need Insurance?
Trustees need E&O Insurance protection from claims by beneficiaries and other parties. Many trustees are individuals and can be held personally liable for breach of fiduciary duties. An individual trustee's personal assets are at risk. Even if no errors are made, defense costs can be expensive.
Most common are family trusts, but this doesn't make them simple.  Management can become complex while balancing a variety of objectives, including allocating and protecting assets, maintaining control of assets, and minimizing taxes. In addition, the familial nature of trusts can heighten emotions and even stoke rivalries between beneficiaries, leading to claims against the trustees.
Beneficiaries are the primary source of E&O claims against trustees. In a family trust, balancing the rights between beneficiaries of different generations can be particularly tricky, and decisions that may benefit one generation may be to the detriment of other generations and can trigger claims. Likewise, a charitable organization beneficiary may have different interests and objectives than other beneficiaries and can be a source of claims.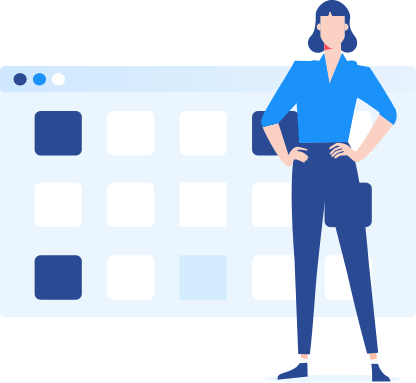 The assets held in trust will impact the trustee's duties and exposures. While most trusts hold traditional assets like public stocks and bonds in a diversified portfolio, some trusts hold illiquid, hard-to-value assets, such as private company equity or real estate. Illiquid assets can be particularly challenging for trustees. Illiquid assets can be hard to liquidate, can vary in value, and can require significant management time. Trustee decisions on illiquid assets that make up a large part of a trust's assets can have a significant impact on a trust's long-term value and distributions to beneficiaries.
Many trusts have a provision allowing for the trust's indemnification of trustees, but not all, and there may be situations where a trust will not indemnify a trustee. Indemnification in a trust agreement does not eliminate the need for insurance. Indemnification of the trustee exposes trust assets to the cost of litigation, and beneficiaries may attempt to bar the use of trust assets to indemnify a trustee of that trust. Defense costs can be significant for trustee claims.
Professionals are often trustees, such as accountants, attorneys, and investment professionals. Some attorney E&O policies will cover their duties as trustees, but others do not. And most other E&O policies, like a consultant's E&O, will not cover a professional's duties as a trustee.
What Coverages Are Recommended?
 Depending on the type and size of the trust, and the assets held in the trust, a trustee may need:
The primary insurance coverage to protect a trustee is E&O Insurance, specifically Trustee E&O. Trustee E&O is a form of E&O typically including modified terms that contemplate the duties of a trustee. Trustee E&O serves to ensure the availability of alternative funding to defend action and damages.
Cyber - Trusts hold assets, typically financial assets, and make financial transactions. Cyber Insurance can offer protection from certain types of cyber-related losses.
D&O - Trusts may have owned entities and non-profit affiliates, and these entities should have D&O Insurance, sometimes naming the trust as well.
Trustee E&O Insurance should not be confused with Fiduciary Liability Insurance – it is not the same coverage. Fiduciary Liability Insurance provides coverage for the management of employee benefits and pension plans.

Expertise
Our experience in specialty insurance markets ensures competitive coverage solutions for you

Access
Effective placement of specialty insurance experience and access to specialized underwriters

Reliability
We will find solutions for all your unusual, complex or challenging insurance exposures
Still not sure you need insurance? Request our free guide to Trustee Insurance to help you decide.