Reps & Warranty Insurance (R&W), also called Transactional Liability Insurance, provides financial protection in the purchase or sale of a business. R&W Insurance protects sellers or buyers of a business against financial loss due to unintentional and unknown breaches of representation and warranty provisions in a purchase/sale agreement. Both buyers and sellers can benefit from R&W Insurance, and its use has been increasing dramatically in all types of private transactions, including smaller transaction sizes.
What is Reps & Warranty Insurance?
R&W Insurance provides financial protection for the indemnification of breaches of the representations and warranties in purchase/sale agreements. Because there is a third party, the insurer, stepping in to provide a financial backstop, R&W Insurance can reduce or eliminate the need for sale proceeds held in escrow.
While it is hard to obtain reliable data, it is estimated that 20-25% of all larger private transactions are using R&W Insurance. The product is now available for smaller transactions.
Who Needs Reps & Warranty Insurance?
Any buyer or seller involved in the sale of a company or its assets where there are unknown exposures from the seller's representation and warranty provisions can benefit from R&W Insurance.
The exact nature and number of potential exposures will vary by the type of business being sold and the specifics of the transaction. For example, healthcare and financial institutions tend to have higher exposures compared to hospitality, retail, recreation, and professional services companies. R&W Insurance is typically customized for a specific transaction, although the amount of customization depends on the size of the transaction and other factors.
R&W Insurance used to be used primarily for very large transactions but has become increasingly common in smaller transactions, including those with transaction values under $10 million, or sometimes even less than $1 million.
Why Do You Need Reps & Warranty Insurance?
Sometimes a buyer or seller does not end up with what they expected after the sale of a business and litigation can result. R&W Insurance can provide a financial backstop to reduce or eliminate post-close litigation, and it can help narrow buyer/ seller differences when trying to close a sale.
As part of a purchase agreement, the seller typically makes representations and warranties related to the sale of a company or the company's assets and provides a level of financial commitment to the buyer for any inaccuracies in the reps & warranties. The buyer may require an excessive level of financial commitment to backstop the reps and warranties if the buyer is concerned about the exposures, which can lead to the termination of the deal. In addition, messy litigation can result if the reps & warranties turn out to be inaccurate. The third-party nature of R&W Insurance can benefit both the buyer and seller in a transaction.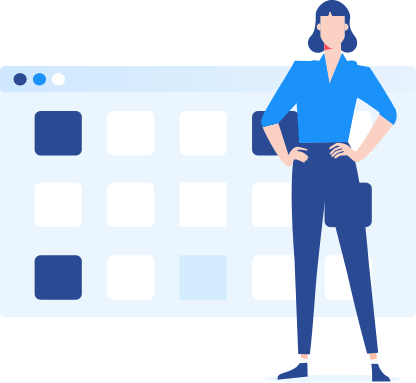 In some transactions, R&W Insurance can have a significantly positive impact on the transaction and result in a simplification of the traditional purchase agreement. For example, an insurance guarantee might be provided for more than the amount that a seller could reasonably provide in escrow. So while the primary beneficiary of R&W Insurance is the buyer, both buyer and seller can benefit because the insurance guarantee can support a transaction that otherwise might not close.
In addition, prospective buyers have discovered that the inclusion of proposed R&W Insurance as part of a deal bid can distinguish the buyer's bid from the competition. From the buyer's perspective, the inclusion of R&W Insurance as part of the bid can encourage the seller to be more willing to expand its reps & warranties and reduce the use of knowledge qualifiers.
What Does Reps & Warranty Insurance Cover?
R&W Insurance provides a guarantee for financial losses, including legal defense costs, for unintentional and unknown breaches of a seller's representations and warranties made in a purchase agreement for the sale of a company. The most common types of liabilities are:
R&W Insurance terms vary greatly depending on deal size, transaction structure, and the industry. R&W Insurance is now available for small transactions (less than $10.0 million in transaction value) with a more streamlined approach.
What Doesn't R&W Insurance Cover?
R&W Insurance generally does not cover known or intentional exposures, although there are exceptions, and the typical application is for low-risk exposures that might unexpectedly arise. Certain high-risk exposures and direct deal terms are typically excluded such as:
In some cases, insurers may not fully exclude insurable liabilities but provide excess coverage.
R&W Insurance is typically limited to only a portion of the overall value of the transaction, so it is possible that losses could exceed the amount of the insurance policy.
What Does Reps & Warranty Insurance Cost?
Like all insurance, the cost of R&W Insurance varies considerably depending on the deal size, transaction structure, the industry, and the specific exposures of the business being sold. As a gross generalization, R&W Insurance premiums generally run less than 3% of the coverage limits. But litigation rates drive cost, and both are increasing.
Underwriting Reps & Warranty Insurance
Because of the variability and potential size of exposures, getting an R&W Insurance proposal is a more complex and time-consuming process than traditional types of insurance. R&W Insurance is complicated to underwrite, and underwriters typically request detailed information on the transaction, including the purchase/sale agreement, to assess exposure and to offer terms. The amount of information requested will vary considerably based on the size and type of deal.
R&W Insurance for smaller transactions (under $10.0 million in transaction value) will require much less information and time to complete the underwriting process. The underwriter will typically review the purchase agreement, and for larger deals the underwriter may dig into the representations and warranties, financial statements, and other seller information to assess exposures, price the risk, and customize the coverage. R&W Insurance terms and coverage are typically customized for large deals, providing flexibility for the buyer of larger transactions. Coverage for small transactions is rarely customized.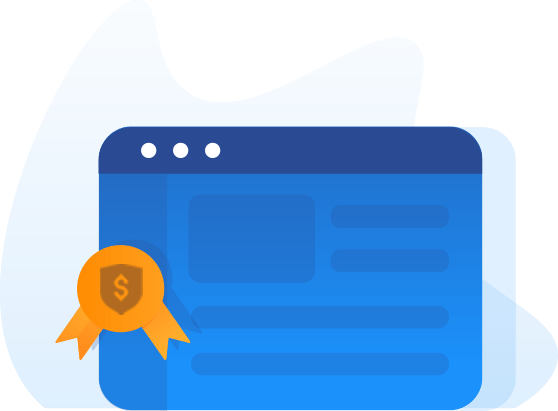 How Do I Get R&W Insurance?
eSpecialty Insurance is your specialty insurance expert. The proposal process for R&W Insurance is still mostly manual, so it is not as streamlined as other products. For smaller, simple transactions, we expect the process will be a matter of days or less. Larger more complicated deals will take longer. We will continue to work to streamline the process for you.
Put our expertise to work as you balance comprehensive Specialty Insurance coverage and cost. Work with us!
Note: R&W Insurance policies are not all the same. Some policies are more comprehensive than others, and some policies provide broader coverage in specific areas. In addition, each insured may have different exposures and coverage needs. We encourage you to read your policy and consult with a Specialty Insurance expert such as eSpecialty Insurance.