Employment Practices Liability
Employment Practices Liability Insurance (EPL) protects employers from a variety of employment-related lawsuits and claims, and from EEOC and related actions. Some of the most common claims employees (and former employees) make against companies for wrongful termination, discrimination, and harassment. EPL can provide coverage for both damages and defense costs associated with a claim.  EPL can be purchased as a standalone policy or included as a coverage part in a D&O Insurance policy. 
Any organization that has employees needs EPL Insurance. Smaller companies, which often have limited human resources and expertise, can easily incur challenging and costly employment-related claims. EPL Insurance may be obtained as a standalone insurance policy and is often included as a coverage part in a Directors & Officers (D&O) Insurance policy. Both approaches are effective, and the decision is often based on an organization's specific D&O & EPL Insurance needs.
Why Do You Need EPL Insurance?
Employment claims arise from all aspects of employment, and all employers are targets of employment claims. An organization is at risk any time it makes employment-related changes, such as when it hires or fires, or promotes or demotes. A lawsuit does not have to be true for it to be expensive and a significant management distraction.
Employment-related claims are on the rise, increasing in both frequency and average cost. Employment claims are expensive, approximately $200,000 on average, and the time to resolution is increasing. EPL insurance provides the financial protection an organization needs to be protected from employment-related claims.
What Are Common EPL Insurance Exposures?
EPL Insurance typically responds to claims by employees alleging wrongful termination, discrimination, and harassment.
Employment-related allegations may include illegal termination, contractual breach, discrimination based on age, race, religion, and other factors, and sexual harassment.
EPL Insurance policies may also provide coverage for failure to hire and retaliation. In some cases, coverage may be extended to include EEOC actions, and claims by non-employees such as customers, clients, and vendors, alleging discrimination or harassment.
An EPL claim can begin before you even hire someone. For example, a prospective employee can claim a hiring manager asked inappropriate or illegal questions during their interview, or that the job description was discriminatory because it was written in a way that discouraged certain kinds of people from applying.
What Does EPL Insurance Cover?
EPL Insurance typically covers damages and legal costs related to employment claims brought by current, former, and employment candidates.
Allegations typically include:
Coverage often includes costs related to EEOC and similar actions and retaliation. And sometimes coverage is extended to cover third-party discrimination and harassment claims.
What Doesn't EPL Insurance Cover?
Not all employment-related claims are covered by EPL. In general, EPL will not cover costs related to:
Are There Special Situations I Should Be Aware Of?
Buying or Selling a Business
Buying or selling a business that carries EPL Insurance typically results in the EPL Insurance being terminated on the closing date and tail coverage ("Tail") put into place. The Tail provides coverage for claims related to events prior to the closing but that are not made until after the closing and is often in place for two to five years. An option for Tail coverage may be built into EPL Insurance policies, but there is an active market for "standalone Tail" from third-party insurers, often at more attractive terms.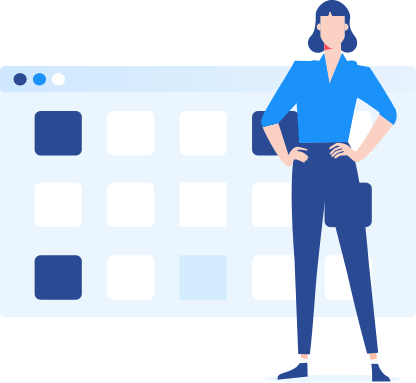 Have a question about your specific situation?
What Does E&O Insurance Cost?
The cost of specialty insurance varies widely, and EPL Insurance is no different. An underwriter will consider an organization's employee profile, size, location, industry, financial strength, claims history, and other factors to determine its likely exposures. The underwriter will also factor in the specific insurance terms, such as limits, deductibles, and coverage extensions, to determine the cost. For small employers, EPL Insurance can sometimes cost approximately $1,000, but this pricing is rare.
In Addition to EPL Insurance, What Can I Do to Prevent Claims?
Risk management is a big part of minimizing potential exposures, and there are many risk management steps that can be taken to reduce potential exposures from employment claims. Some steps are obvious, and some require outside expertise, such as legal counsel. The challenge is balancing the cost and time commitment of implementing risk management initiatives with the potential reduction in claims.
Many EPL Insurance underwriters provide valuable risk management information and services along with their insurance. For example, EPL Insurance may come with a hotline to free legal assistance (for a limited time).
A thorough employee handbook is critical. It should spell out the organizations' policies and procedures, as well as the process for employees to file complaints when they have a concern. Developing an employee handbook is a big task for smaller organizations, but the handbook can be critical in mitigating employee claims. There are consultants and attorneys that can help you create a handbook appropriate to your needs, and many EPL Insurance underwriters provide handbook templates with their insurance policies.
How Do I Get EPL Insurance?
eSpecialty Insurance is your specialty insurance expert. We have developed a streamlined process to provide multiple proposals from a range of competitive insurers, along with expertise to help you evaluate your exposures and choose the best combination of comprehensive coverage and price.
Put our expertise to work as you balance comprehensive specialty insurance coverage and cost. Work with us!
Note: EPL Insurance policies are not all the same. Some policies are more comprehensive than others, and some policies provide broader coverage in specific areas. In addition, each insured may have different exposures and coverage needs. We encourage you to read your policy and consult with a Specialty Insurance expert such as eSpecialty Insurance.